Integration
Compounding the challenges of selecting IT infrastructure components are interoperability issues. Inadequate consideration of these issues can lead to inefficiencies and unnecessary operating costs. Effectively integrating design and system elements will optimize IT infrastructure investment.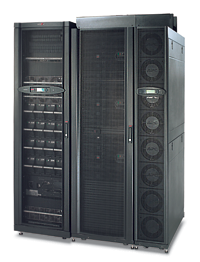 Systems and site assessment
Turnkey data center build out
Remote site preparation
APC InfraStruXure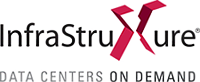 APC InfraStruXure (ISX) is a revolutionary approach to Data Center infrastructure needs. InfraStruXure is a modular, pre-engineered system that combines UPS, power distribution, cooling, racking, and management. InfraStruXure is scalable, redundant, energy efficient, and IT product agnostic. It reduces expensive onsite construction costs while satisfying functional and aesthetic considerations. Boss Commtech has implemented InfraStruXure systems ranging from 12.8 to 400 kilowatts.
Request a Quote