Power
Power for IT equipment including UPS, distribution, and monitoring is a specialized subset of electrical work that most construction professionals occasionally encounter. In contrast, Boss Commtech has specialized in IT power for over 20 years and has the knowledge, experience, and skill sets to deliver superior solutions.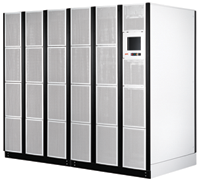 Needs analysis
Distribution systems
Branch circuits
NEMA/IEC receptacles
UPS
Standby power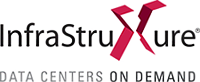 APC InfraStruXure (ISX) is a revolutionary approach to Data Center infrastructure needs. InfraStruXure is a modular, pre-engineered system that combines UPS, power distribution, cooling, racking, and management. InfraStruXure is scalable, redundant, energy efficient, and IT product agnostic. It reduces expensive onsite construction costs while satisfying functional and aesthetic considerations. Boss Commtech has implemented InfraStruXure systems ranging from 12.8 to 400 kilowatts.
Request a Quote